---
"I haven't been everywhere, but it's on my list." – Susan Sontag
Whether you're visiting or a local, here are some great ideas to help you get under the skin of North Mayo (and West Sligo too!)
Throughout 2023 we're setting you a task; to get out and explore North Mayo. Here are just 23 things to do in North Mayo in 2023!
---
1. Marvel at sea stack Dún Briste from Downpatrick Head …
…a Wild Atlantic Way Signature Discovery Point – and one of the most photographed landmarks in the world. Hear about the myths and legends surrounding St Patrick and chieftain Crom Dubh – and how the sea stack really came to be!
---
2. Immerse yourself in the Céide Fields Visitor Centre
In June 2022 a new state-of-the-art visitor experience at the Céide Fields was launched by Minister of State Patrick O'Donovan TD. The Céide Fields site is a unique and extensive Neolithic archaeological one, celebrated for the complex and extensive remains of ancient field systems and habitations.
---
3. Trace Ireland's history and see an original copy of the Irish Proclamation …
…narrated by Stephen Rea at Ballina's Jackie Clarke Collection, one man's astonishing collection of over 100,000 historic items spanning 400 years. It's housed in the beautiful old Provincial Bank, an attraction in itself, and also boasts a Heritage Walled Garden.
---
4. Don your hiking boots and head west to Lahardane via Crossmolina to climb Nephin …
… the second highest peak in Connacht. A new trailhead has recently been completed that will guide you to the top of this Mount Fuji-like conical mountain, from the peak of which it's said you can see seven counties on a clear day.
Here you'll find details of local tour guides, should you wish to have someone experienced guide you to the top.
Don't forget to take a selfie at the top and swing by Barrett's of Lahardane afterwards to collect your free Nephin Certificate!
---
5. Go foraging with Denis Quinn of Wild Atlantic Cultural Tours in Killala.
Explore the natural heritage and culture of the North Mayo coast with Wild Atlantic Cultural Tours. Learn about sea plants, seafood, geology and ancient megalithic ruins. And at the end, you might even get to cook up your bounty!
---
6. SUP (Stand Up Paddle) your way up the River Moy …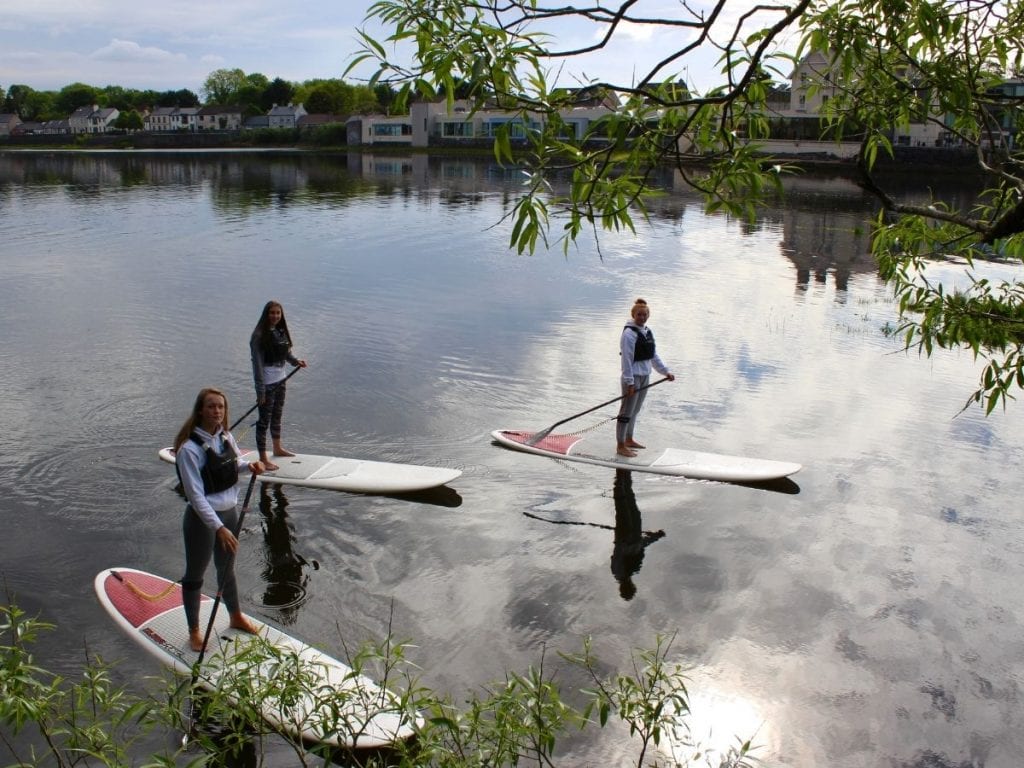 …with Harbour Sup N Sail, More to Life Adventures or Simply Sup. This is something everyone can try, and it's a really great way of seeing Ballina from an entirely different vantage point. If you're feeling braver, you can attempt it in the sea at the Pier in neighbouring town Enniscrone, or on Lough Conn.
---
---
Enjoy an interactive journey through a turbulent and fascinating history with a tour of the oldest working mill in Ireland, shop til you drop and treat yourself to a delicious lunch in the recently refurbished Foxford Café, which, under the stewardship of accomplished chef Kathleen Flavin, prides itself on its delicious food, sourced locally.
---
8. See Mayo North differently, with a guide!
Cycle, trail run or hike through North Mayo on a bespoke tour with one of our local tour guides – try Rachel's Irish Adventures, or take a very special tailored after-dark stargazing experience with Ged and Georgia at Terra Firma Ireland.
---
…housed in a magnificently restored pre-penal church in the village of Straide, near Foxford. Learn about this incredible character – one of Ireland's most progressive social activists and founder of the Land League. This fascinating little museum is in TripAdvisor's Top 10 Museums in Ireland list, so is well worth a visit.
---
10. Immerse yourself in the arts …
… in The Ballinglen Arts Foundation in Ballycastle or Ballina Arts Centre in the North Mayo capital. The brand new Ballinglen Museum of Art opened to the public in 2020, while Ballina Arts Centre boasts a year-round programme of theatre, live music, dance, film, and more.
---
11. Surf the best waves in Enniscrone …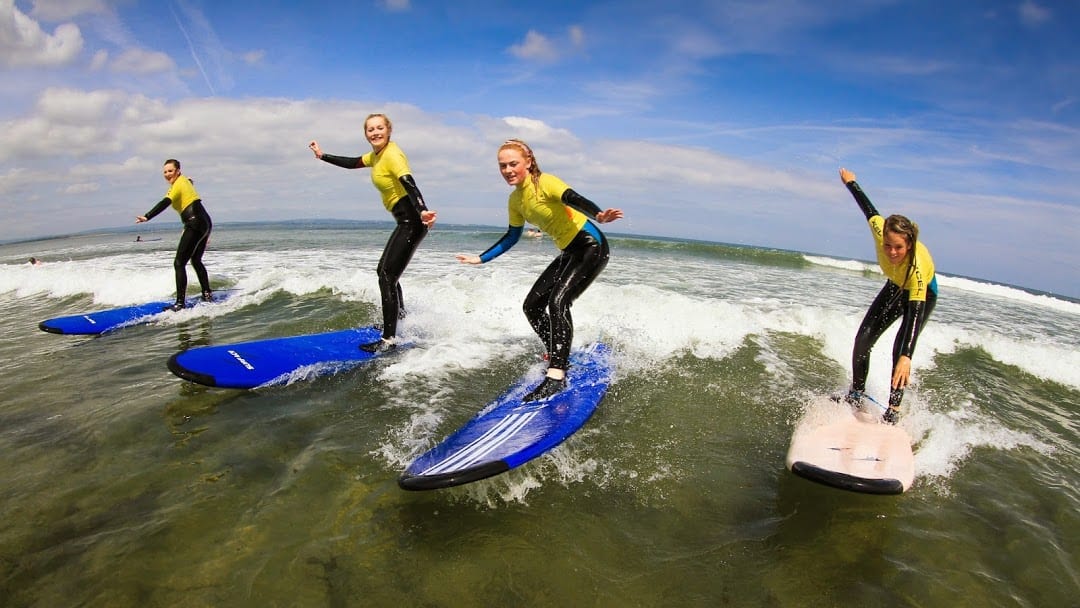 … with 7th Wave Surf School. Enniscrone'sjust across the border in Co. Sligo, a ten-minute drive from Ballina. Take surf lessons with Linda and team and find your balance on a board in the bracing Wild Atlantic. We promise you'll never feel quite so alive!
Finish with a hot meal or warm cuppa in the bar of the Ocean Sands Hotel, overlooking this magnificent strand.
---
… learn about the incredible story of the world-famous Rosary Priest, and savour their famous home baking. It's also a great base to explore this beautiful area on foot by taking on one of the beautiful Attymass walks.
---
13. Feed the ducks and explore the trails in Belleek Woods, Ballina …
… one of the largest urban woodlands in Europe. This magical woodland is full of treasures – an old lime kiln, an ice house, lots of monuments and even a few graves, not to mention miles and miles of trails to explore. Keep an eye out for the fairies!
PS: When feeding the ducks, don't give them bread – although they love it, it's really bad for them! Try corn, lettuce and other greens (torn into pieces) defrosted frozen peas, Oats (rolled or instant) or seeds instead.
---
14. Drive the spectacular North Mayo coastline and follow 'Tír Sáile' …
… the North Mayo Sculpture Trail from Ballina to Belmullet. At the time, this public art project was commissioned to mark Mayo 5000, and was the largest of its kind in Ireland. It's evolved since then, but the story behind the artworks, dotted across the North Mayo landscape, remains as fascinating as ever.
---
15. Restore your wellbeing …
… with a relaxing and restorative treatment at Killala's Biodynamic Clinic, overlooking the picturesque Quay in Killala.
---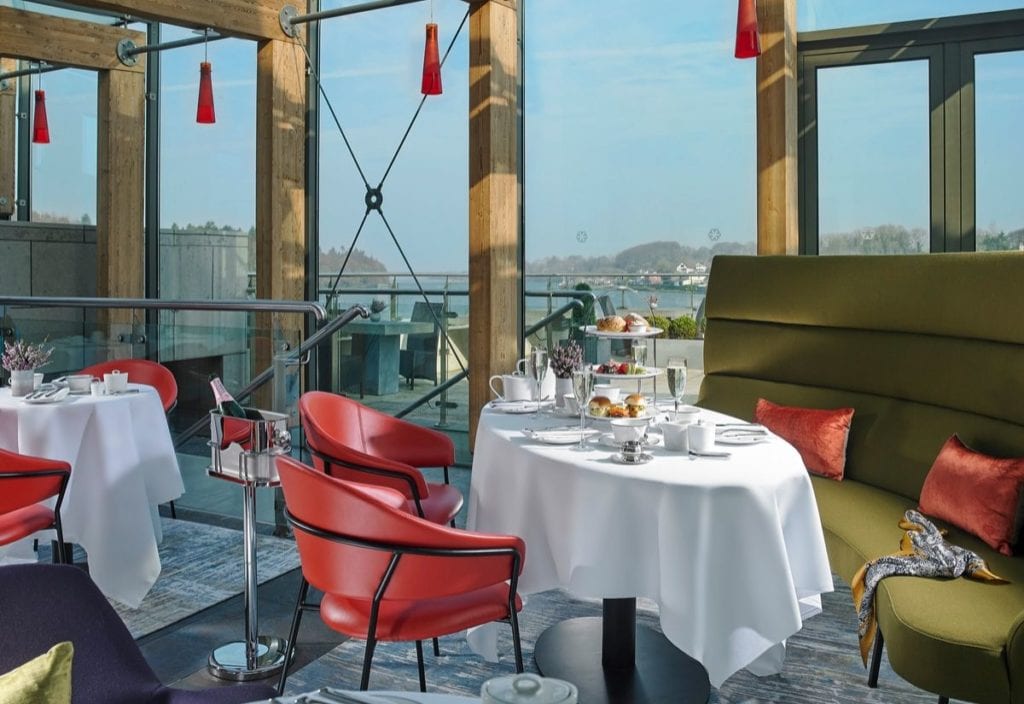 … after a day of exploring North Mayo. In our list, there's something to suit all budgets and tastes, so gather the girls and enjoy an afternoon treat.
---
17. Get up close and personal with Harris Hawks and Awesome Owls at Mount Falcon Estate
Make the best family memories combined with incredible experience at Mount Falcon Estate this year. Embark on a Hawk Walk with experienced falconers through the gorgeous 100-acre woodland, or make friends with Snowy, Gandalf, Ashleen, Luna, Rascal, Phantom, Cali, Aurora, Hunter and Thor at the at the little School of Owls and Raptors. Learn what terms like 'diurnal', 'mantling', 'fed up', 'hoodwinked' mean, and how they made their way into the English language. Get up close and personal with these goregous birds and even hold them on the glove.
Experiences available to residents and non residents.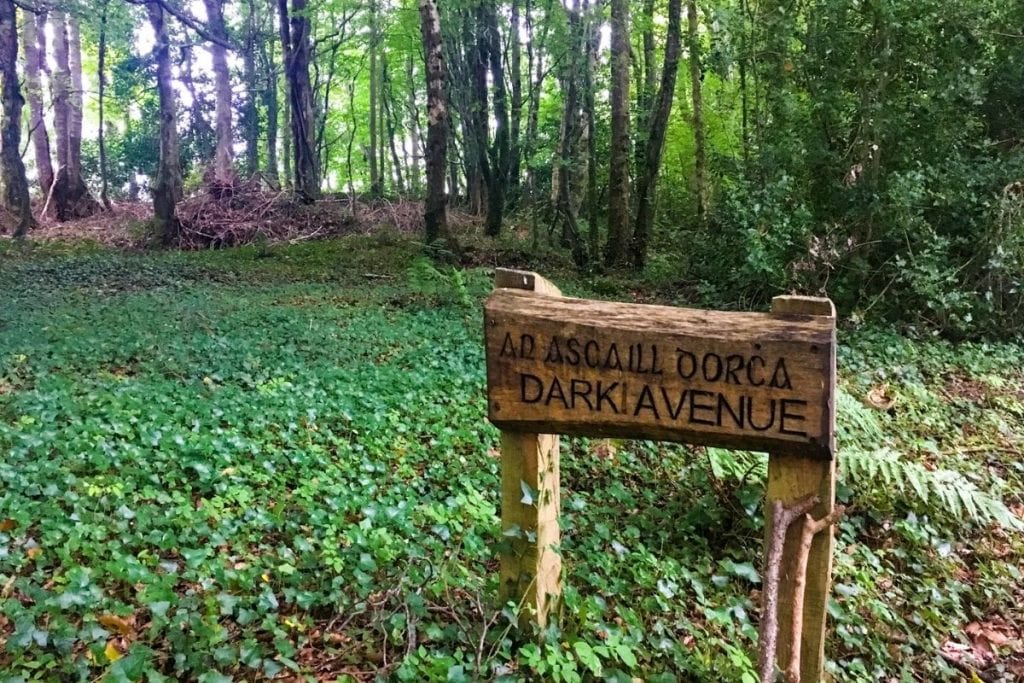 … or explore the fascinating little museum or trace your ancestors at the adjoining North Mayo Heritage Centre near Crossmolina.
---
… or explore North Mayo's best kept secret beaches at Kilcummin, Ross and Ballycastle. We have some glorious beaches in North Mayo for you to explore in 2022.
---
20. Explore North Mayo's heritage ….
… including the Monasteries of the Moy, and our wealth of megalithic, neolithic and Bronze Age remains, dated all around the area.
Take it all in with a tour with accredited guide Jim Henry of Sláinte Ireland Tours, who's full of local knowledge.
---
21. Enjoy the best of North Mayo live music …
… at cosy Rouse's Bar with their Saturday night sessions, or enjoy some cracking cocktails in Hogan's while listening to regular live music.
On the first Friday of each month, Killala Bay Folk Club convenes in Killala to celebrate our musical and storytelling heritage – we highly recommend it!
---
… 11,000 hectares of Atlantic blanket bog and mountainous terrain, covering a vast uninhabited and unspoilt wilderness, dominated by the Nephin Beg mountain range. It's also an important nature reserve, and boasts a Gold-Tier International Dark Sky Park accreditation.
---
23. Download our 50 Great Things to Do in North Mayo brochure!
There are actually 54 things, so we promise, you'll find something in there you'll enjoy!