---
Located in Belmullet in the Mullet Peninsula, Alchemy Tours is owned by Neal Doherty an experienced tour guide who offers bespoke tours across County Mayo and Connemara.
---
Customisable Tours
There a number of tour options available for visitors to choose from with Alchemy Tours. If however there is a specific area you are interested in Alchemy Tours will gladly cater to your needs.
Alchemy Tours cater for both private clients and hotels such as Ashford Castle and Mount Falcon Estate.
---
Transportation
You will be transported via the Alchemy Tours Land Rover Discovery. This vehicle allows for up to six passengers and allows for a better view of the breathtaking County Mayo scenery. The Land Rover Discovery is also able to access areas on more adventurous terrain. If you wish to book a group tour that consists of more than six people a larger vehicle can be arranged at an additional cost. Alchemy Tours will also accommodate you if you wish to use your own mode of transportation. Neal will happily 'jump on' and give you a guided tour as you do the driving.
---
Belmullet Walking Tours
Belmullet is a thriving town in the barony of Erris. It is steeped in history and there are a plethora of gems to discover when you visit. On your two hour tour you'll hear about how Jack B. Yeats and John Millington Synge (the playwright wrote 'The Playboy of the Western World' after his visit to Belmullet and Geesala in Erris) were inspired by their visits to the barony.
You may book your Belmullet Walking Tour here.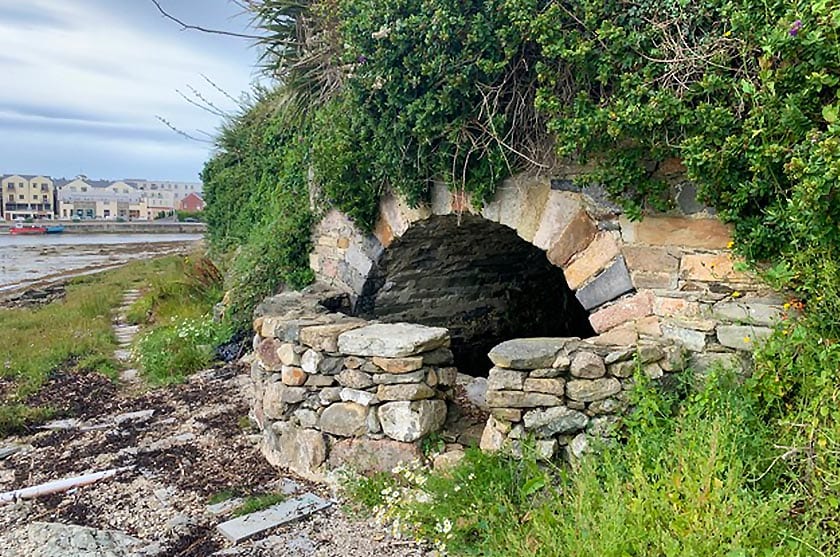 ---
Erris Head Guided Tour
Erris Head is one of the most stunning headlands on the island of Ireland. A 2½ hour guided tour is a 'must do' for energetic visitors. With every step you take the vista around you will change. Be prepared for dramatic changes in the weather – don't forget Erris was named 'The Best Place to go Wild in Ireland'
You may book your Erris Head Guided Tour here.
---
North Mayo Tour
The North Mayo Tour incorporates formidable cliffs, majestic sea stacks and a plethora of cultural gems. This day tour (up to six people) includes twelve discovery points along the North Mayo region. Some of the landmarks you'll discover are Downpatrick Head, the Céide Fields, the Monasteries of the Moy and Blacksod Lighthouse. You will travel throughout the region in style in an Alchemy Tours limo!
You may book your North Mayo Tour here.
---
Contact
You may contact Neal Doherty of Alchemy Tours by calling +353 (0)86 2596887 or sending an email to [email protected] or get in touch (and give them a like) on Facebook and Instagram.