---
Ballina Lions Club, in conjunction with Ballina Chamber of Commerce and Mayo North Tourism, is pleased to announce the hosting of a Charity Golf Classic at Ballina Golf Club on July 7th and 8th, 2023, with proceeds going to the Mayo Rape Crisis Centre & Foxford & District Alzheimer Trust.
This will be the clubs main fundraiser for the year so all assistance is greatly appreciated.
Two very worthy causes
The Foxford & District Alzheimer Trust's mission is to support people with dementia within the community. 64,000 people currently live with dementia in Ireland, with numbers predicted to double by 2045. Dementia is progressive, with no cure, and it is not just a health issue, but a social issue requiring a community response. The Trust currently provides vital day care services for dementia patients throughout North Mayo. Plans are well underway for a new purpose-built, non-clinical day care centre in Foxford which will allow a significant increase in patient capacity, delivering care in an innovative, patient-centric way.  There are high expectations that this centre will become the benchmark for Dementia Care Centres throughout Ireland, and Ballina Lions Club is proud to support such a worthy cause.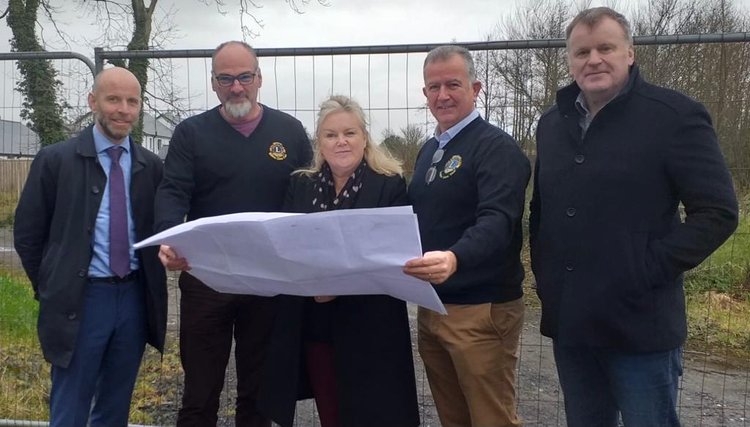 Funds raised at the Ballina Lions Club Golf Classic will go directly towards supporting the building of the centre, with a small portion of the proceeds retained for distribution to other local charities and groups.
Ballina Lions Club is requesting your support for this very worthy charity event. There are a number of ways you can support, as follows:
Sponsorship for the main prizes
Sponsorship / Advertising on a Tee Box or Green (€50)
Enter a team for the event (€180 per team)
A cash contribution of your choice to the fund
A member of Ballina Lions Club may be in touch in due course to discuss options, and they hope they can count on your support for what is sure to be an enjoyable and memorable event in Ballina, in aid of a very worthwhile cause.
For more information, please contact one of the Ballina Lions Club members listed below.
Ballina Lions Club Contacts
Barry McLoughlin (087 2645420) , Patrick Hallahan (086 1561093), Michael Moylett (087 2322456)
For further details of this event and all events happening in North Mayo view the Whats On section of our website.