---
If you are looking for a relaxing and peaceful holiday in an idyllic setting with magnificent sandy beaches on your doorstep and sublime scenery, you will not be disappointed with Belmullet Coast Guard Station accommodation located on stunning Claggan Island in county Mayo. With a choice of self catering accommodation or luxury glamping pods, this unique offering is also located in the heart of a working farm. It is a truly unique and relaxing experience.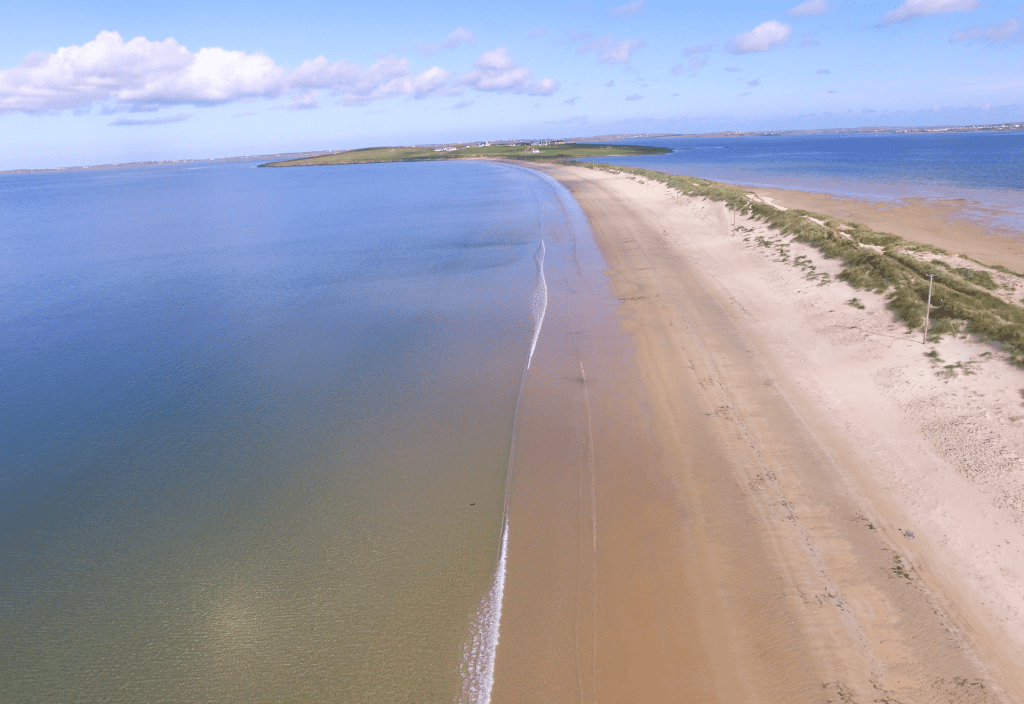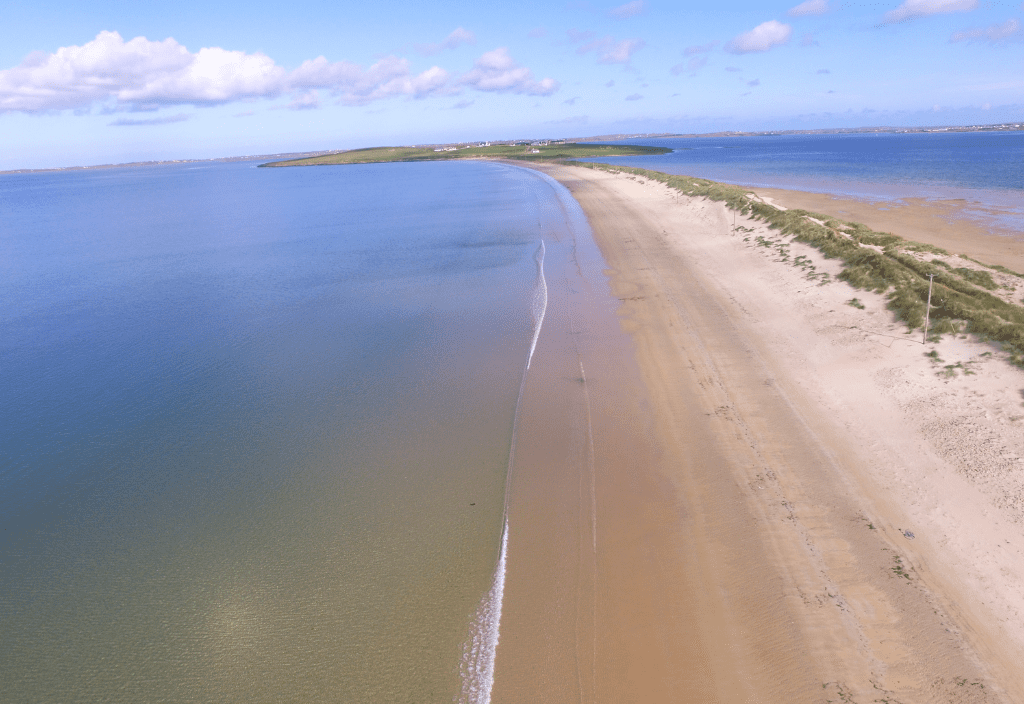 Belmullet CGS
Belmullet Coast Guard Station offers wonderful self-catering accommodation on Claggan Island. The accommodation is managed by the Howard family. The house dates back to 1795 and has been beautifully restored into two separate houses. It has been completed to an extremely high standard. It has three spacious double bedrooms (two are ensuite), a large bathroom, and a living room with solid fuel stove and a fully equipped kitchen.
The beautiful living room is situated upstairs in what would have been the look out tower in the original building. The balconies offer fantastic views of Belmullet town to the North and Achill and Blacksod Bay to the South.
Belmullet CGS Luxury Pods
Only 12 kilometres from Belmullet town, this unique glamping experience offers two luxury pods which overlook the Mullet Peninsula, Achill Island and the main coastlines of the Erris region. The luxury pods can accommodate up to four adults and offer a light and airy space with elegant wood finish. Each pod is equipped with a double bed, pull out sofa bed, toilet / hand basin & electric heater. As well as this, additional tents can be pitched beside the pods, at an extra cost.
The pods are only a 5 minute walk to the beach, and the kitchen and shower area is located 70 meters from the pods in a converted barn. The showers are spacious & warm. The kitchen is fully equipped with microwave, kettle, toaster, gas hob. It also has a solid fuel stove for extra comfort in the winter months. The kitchen area offers spectacular views of Blacksod bay & Achill. The luxurious site can be rented out individually or altogether for a friends/ family get together or any other occasion you may have.
The People and Places of North Mayo video series took a spin to Claggan Island to meet Laurence Howard owner of Claggan Island Coast Guard Station. Originally just a single self catering cottage on the island, when the coast guard station was being redeveloped Laurence decided to include more self-catering to bring visitors to this unspoilt part of North Mayo.
Contact Details:
Claggan Island (accessible via a sandy causeway) is a truly unique location. It is one of the Wild Atlantic Way discovery points. It also boasts one of the Tír Sáile sculptures (the North Mayo Sculpture Trail). If you are exploring the area, check out our guide to the top twelve things to do in Erris.