---
Brú Chlann Lir B&B is a modern Bed and Breakfast located in Blacksod on the Mullet Peninsula in the barony of Erris – The Best Place to Go Wild in Ireland. The B&B is run by the Geraghty family. Located in Tirrane, Blacksod just 15 minutes (14.7km / 9.13 miles) from Belmullet town, Brú Chlann Lir is surrounded by the sea, with Blacksod Bay to the east and the wild Atlantic to the west.
---
The amazing Erris experience
Each bedroom at Brú Chlann Lir B&B has en-suite facilities, as well as a TV and hospitality tray. Brú Chlann Lir B&B have a range of fabulous rooms to suit your needs, all are fully equipt and decorated to the highest standard.
---
Health and beauty
Jenny the Brú Chlann Lir B&B therapist is qualified in Reflexology, Reiki, Meditation, Counselling and Healing and the Metamorphic Technique.
All treatments are by appointment only.
---
Geraghty Charters
Brú Chlann Lir B&B offers the perfect getaway for anglers, with their Geraghty Charters on the Noirín Bán. Geraghty Charters offer boat trips to the beautiful deserted Inishkea Islands off the Mullet peninsula, nearby Achill Island and sea angling trips.
M: +353 86 269 5851 / E: josgeraghty@gmail.com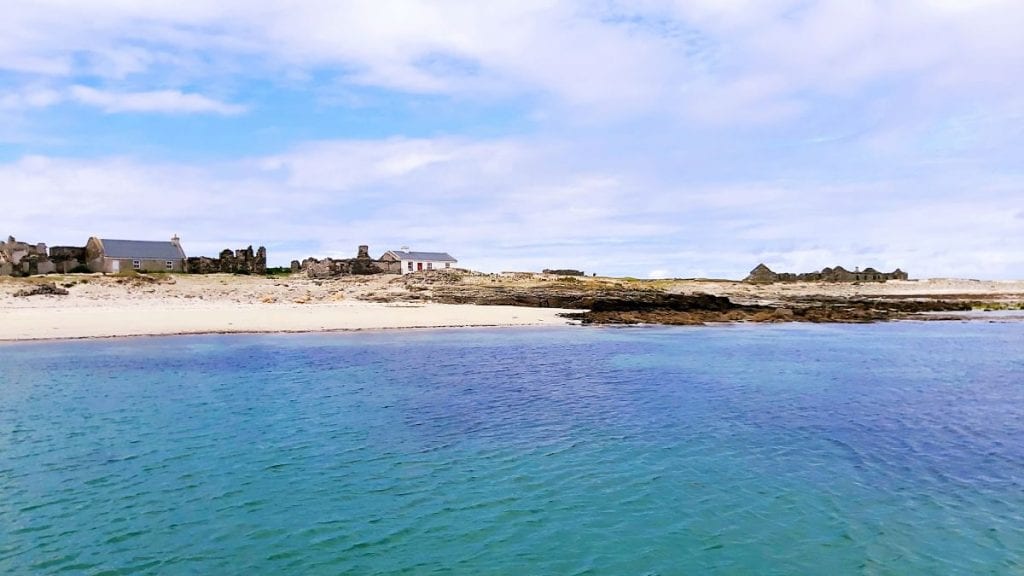 Contact:
Telephone: +353 97 85741 / WhatsApp: +353 86 269 5851 / Email: info@chlannlir.com / Website: www.bruchlannlir.com / Facebook: Bru Chlann Lir
---