---
Blacksod Sea Safari Island Tours is a family friendly and family run boat tour agency offering island day trips from Blacksod and wildlife and sea angling from Blacksod and Achill.
Services available at Blacksod Sea Safari are as follows:
Inishkea Island Tours
Croughan Cliff Tours
Dolphin & Wildlife Tours
Sea Angling Trips
New since 2022, and perfect for the thrill-seeking adventurers out there, they are now offering an exhilarating high-speed blast around the bay in their rigid, inflatable boat (RIB). Contact the team for full details!
---
Inishkea South Island
Located approximately 4km west of the peninsula, this island is the most visited of the three. Although there is evidence of habitation on the island dating back 5,000 years, it has been abandoned since the 1930s, and its pristine white sandy beaches are now home to seabirds including barnacles, Atlantic grey seals, ruined houses, a variety of wildflowers and the remains of a once thriving whaling station on Rusheen Island, just off the coast of Iniskea South.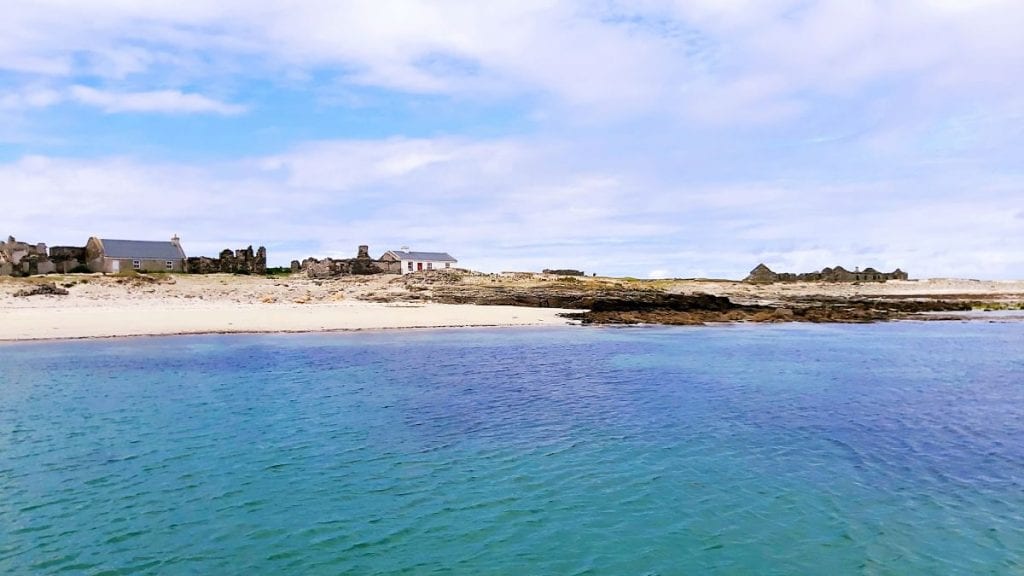 Inishkea North Island
On the North Island, which is less frequently visited, you'll find the ancient remains of the ruins of St. Colmcille's Church, the Bailey Mór, Bailey Beag and Bailey Dóite, small circular areas which in the past contained beehive huts, used by monks in the Early Christian period. Remains on the island suggest Inishkea must have been an important centre in the Early Christian period.
---
Contact:
Phone/WhatsApp: +353 (0) 83 026 3100 Website: www.blacksodseasafari.ie | Email: [email protected] Facebook: Blacksod Sea Safari | Instagram: @blacksod_sea_safari