---
Great news for Connacht Whiskey Distillery in Ballina this morning, with the news that the company has received four awards at this years prestigious 'Irish Whiskey Masters 2023' which took place at Merchant House in London. Following a day of tastings by industry experts, accolades for this Mayo Distillery at this highly contested competition included three Gold medals and one Silver medal.
Amongst their winners, was Connacht Whiskeys newly released Connacht Single Malt Irish Whiskey 'Spirit of the Atlantic' which was awarded Gold in the Single Malt – Ultra Premium category. The whiskey, is produced on site at the Connacht Distillery in Belleek, overlooking the River Moy. Following on from their highly acclaimed Connacht Single Malt Batch 1 limited edition last year, this core release is a 5-year-old Single Malt Irish whiskey matured in ex Bourbon and ex Oloroso Sherry casks. This award represents a huge achievement for the distilling team and a superb endorsement for the product and brand.
Celebrating their win online, Commercial Director Killian O' Sullivan said "There aren't too many of the new wave of Irish distilleries who have a whiskey they've made themselves (at this stage). The Connacht Distillery is one of the few and this latest 5 year old single malt is a cracker. First competition entered and, just like it's 4 year old predecessor, it has won gold. Crafted by the Atlantic in County Mayo."
If you'd like to try it for yourself, this award winning whiskey is available to buy through the Connacht Distillery's own website or indeed if you get to visit the distillery directly.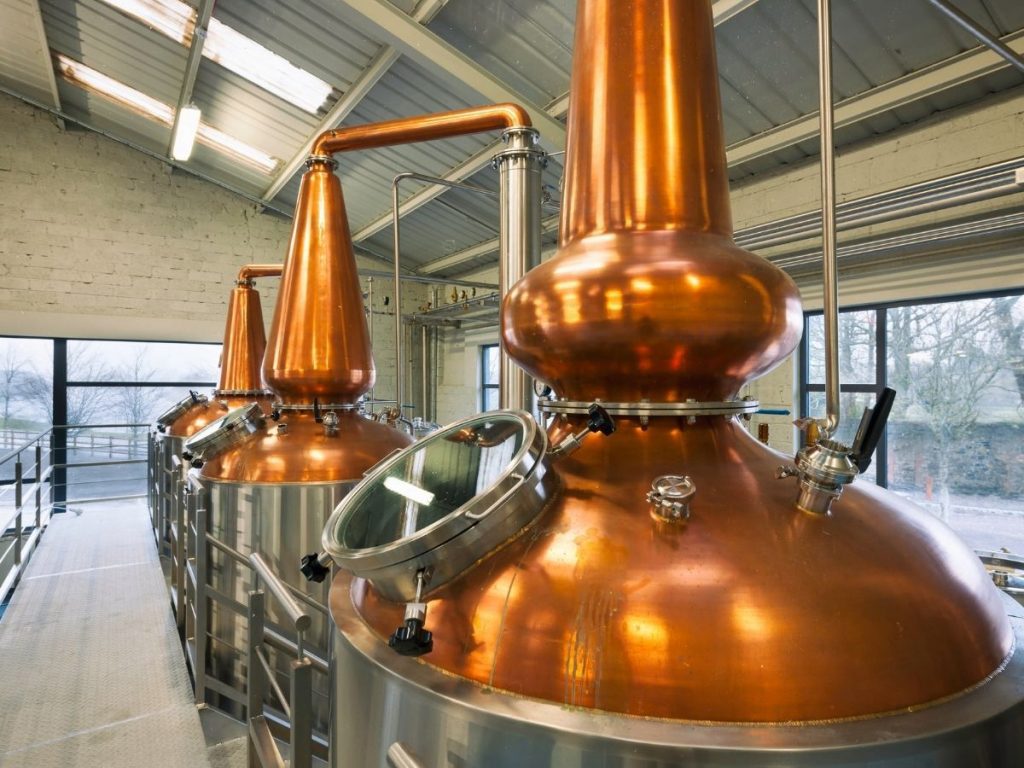 Importance of whiskey tourism in Ireland
Melita Kiely, editor of the Irish Spirits Business reported that Irish whiskey has become a forceful player on the global stage. She said "As the world began to reopen in 2022 following global lockdowns, Ireland enjoyed an influx of visitors – with many flocking to whiskey distilleries. Whiskey tourism in Ireland spiked by 425% last year, as 677,000 visitors headed to Irish whiskey distilleries – a positive recovery, although still some way off from the peak of 1.02 million seen in 2019".
Manager of Mayo North Tourism, Mairéad Melody-Carr acknowledged the importance on the Connacht Distillery to Ballina and North Mayo from a tourism perspective. "Connacht Distillery is one of the most sought after visitor attractions in the region. Tourists flock here for their wonderful tours and tastings. Connacht Distillery are also very proud supporters of tourism in North Mayo and the west of Ireland as you can probably tell from the name of their most recent release 'Spirit of the Atlantic'. We are delighted to see one of our long standing members achieve such well deserved recognition."
Connacht Distillery tours and tasting experience
If you're visiting North Mayo, a stop at the Connacht Distillery is a must for a guided tour and tasting experience. Tastings take place each day, Monday to Friday at 1pm and 3pm, with pre-booking is essential.
Book a guided tour and tasting here
Contact
Visit www.connachtwhiskey.com or call +35396 74902.