---
Ballina Fringe Festival in association with the Ice House makes a welcome return this October 8th – 14th with a rich and diverse programme of events, putting the spoken word, music and art centre stage in Ballina's annual Arts festival. So what's happening?
---
– Cascade – A Walking Conversation, 8th & 14th October
Join members of the CASCADE team for the interactive walking conversation about Ballina's lanes, drains and watermains to find out where our water comes from, where it's going and how it shapes the way we use our towns.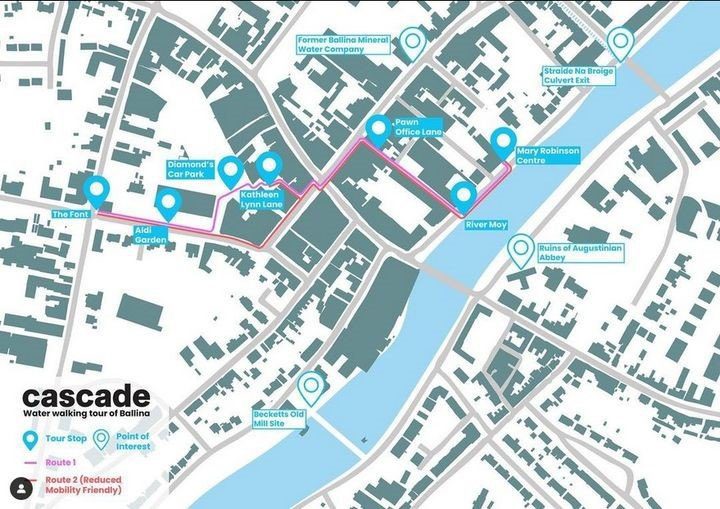 Date: October 8th & 14th
Location: Meet at the Font
Tickets: FREE event – October 8th (12:00) and October 14th (2:00pm & 6:00pm)
---
'Cairdeas Le Cheile: Building an Inclusive Mayo Together' – 11th October
Ballina native and New York Times chief Africa correspondent Declan Walsh will be among a number of guests who will address a conference organised by Mayo Says No to Racism in Ballina Arts Centre.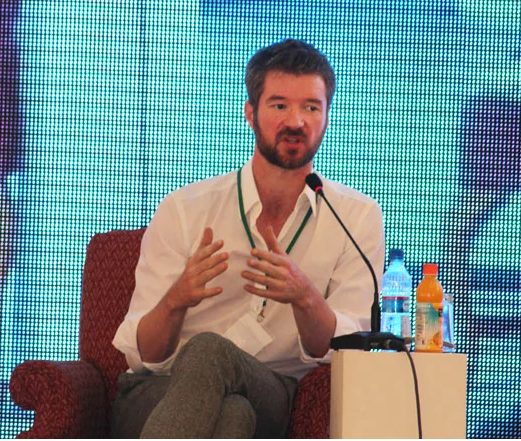 Date: Wednesday, 11th October
Venue: Ballina Arts Centre |
Time: 9.30am-1pm
FREE event but please reserve a place Register now
---
– Art of Algebra – 13th October
Art of Algebra from Sligo will bring a mesmerising night of ambient electronica, trip hop, sound design and some killer beats to the beautifully aged stables of Belleek Castle.

Art of Algebra utilises analogue equipment, acoustic instrumentation and experimental sound design to create compositions characterised by dramatic synthesiser melodies, intricate sampling work and dynamic off-kilter beats.
Date: 13th October
Venue: The Stables, Belleek Castle Stables
Time: 9,00pm
Tickets: €10 Buy tickets now
---
Virtual Reality Opera with Irish National Opera – 13th & 14th October
Out of the Ordinary is a virtual reality community opera about winning/losing society's battle for survival. Your in-the-moment reactions decide what ending you will see. Sung in Irish and English with subtitles for both.
---
Date: October 13 & 14th October
Venue: Old Convent Hall, Ballina
Admission: €5 per show
Buy tickets now Cairdeas le Chéile
– An Evening with Martin Dyar – 14th October
This intimate evening with esteemed Mayo poet Martin Dyar in association with Pangur Bán Bookshop will feature readings and reflections on the recent publication, Vital Signs: Poems of Illness and Healing. Vital Signs is a wide ranging new anthology edited by Martin, with a foreword by President Michael D. Higgins. With music and refreshments.
---
Ballina