Staged at the Ballina Arts Centre and supported by the Ballina Manor Hotel the ONE ACT DRAMA FESTIVAL will run from Friday Nov 3rd 2023 to Sunday 5th November 2023.
We are delighted to welcome back the highly acclaimed ANNA WALKER as adjudicator to oversee the nine visiting Amateur Drama groups that will contest at what is now one of the most popular festivals on the circuit.
There will be three "One Act Plays" preformed nightly following on Sunday night by the awards ceremony. Groups gather points at various festivals to qualify for a place in the "All Ireland Finals" which were hosted here in Ballina in December 2022.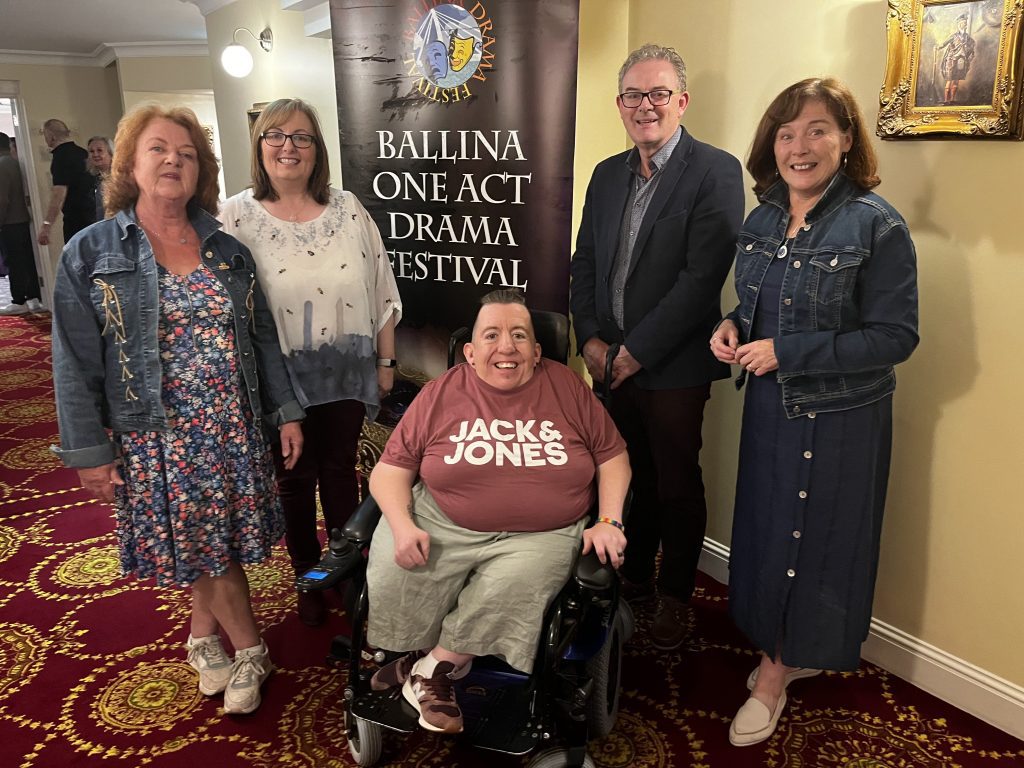 Season Tickets and Nightly Tickets will be available via the booking system at Ballina Arts Centre and patrons are always guaranteed an excellent feast and variety of theatre – all of which are updated on our Facebook, Instagram & Tiktok accounts.
For further information – times, accommodation, participating groups etc. please check out our website at https://www.ballinaoneactdramafestival.com
Email any queries to:  [email protected]
Ballina Arts Centre