The world's best cliff divers are coming to Downpatrick Head, Ballycastle, September 12th 2021!
For their fifth visit to Ireland since 2012, the world's best cliff divers will find themselves competing from a brand new launchpad on the sheer cliffs of Downpatrick Head.
After three stops in the rough waters of Inis Mór, and more recently a showing in Dublin Bay, the World Series heads to the north coast of County Mayo where the Atlantic waters will once again test these talented athletes to their limits.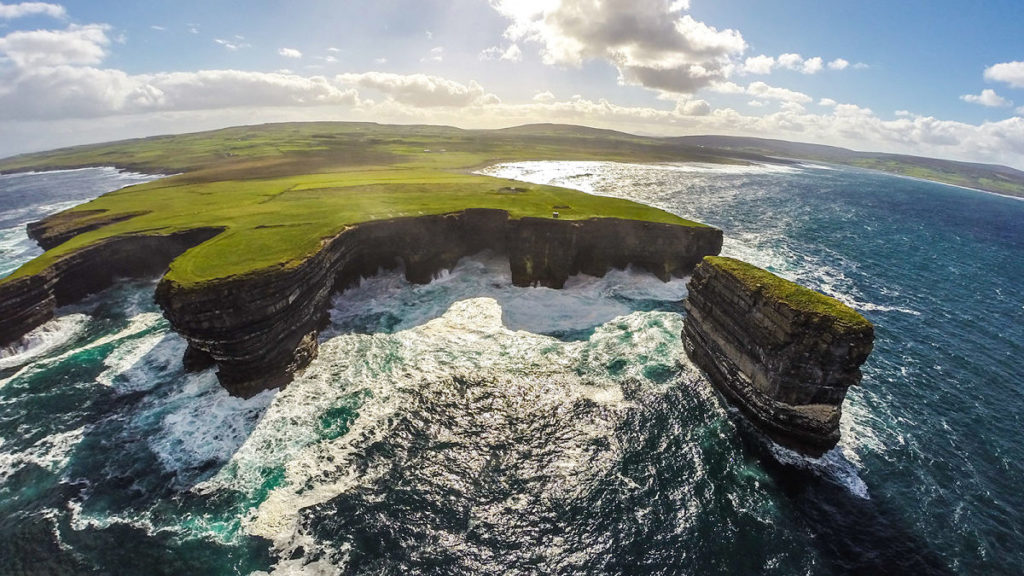 With two dives directly off the cliff, the 12 men and 12 women will get a chance to really connect to the purity of the place and display their sport in its most natural form, before returning to the platforms for their more difficult diving manoeuvres.
As they prepare to leap from the vertiginous cliffs, the divers will be treated to the most fantastic view of the nearby Dun Briste (Broken Fort) sea-stack, a landmark which may well provide them with a valuable reference point as they spin and twist their way aesthetically towards the water.
Downpatrick Head is one of two discovery points on the Wild Atlantic Way in Mayo and hosts the 2014 Spirit of Place, a new installation to commemorate the natural power and richly-layered historical tales of the site.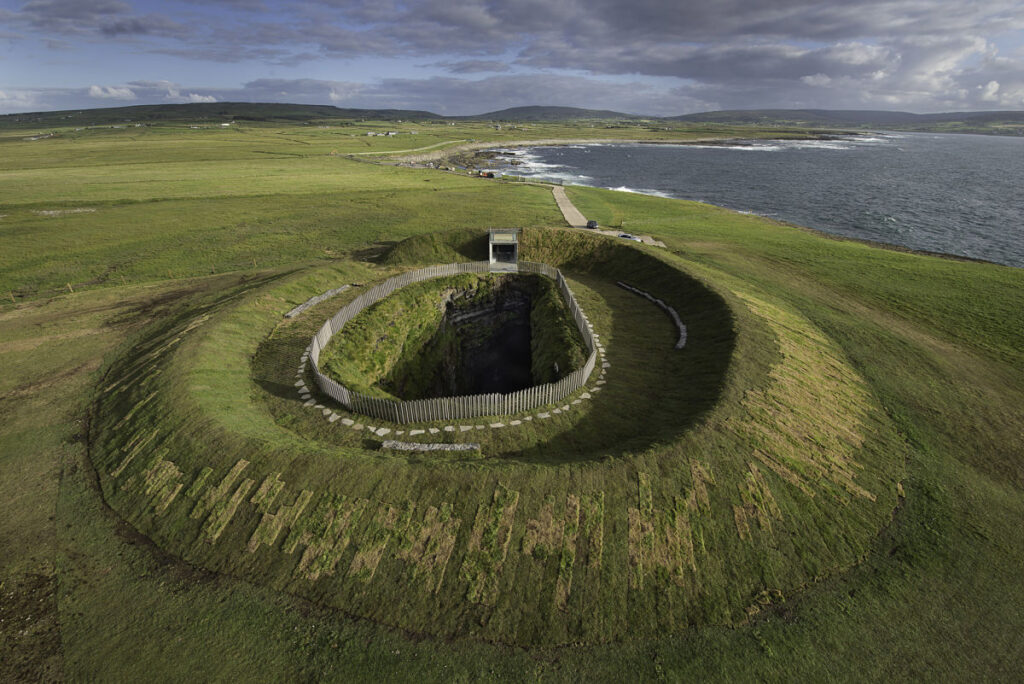 Other notable nearby landmarks include a statue of Saint Patrick erected in the early 1980's, which replaced a previous one erected in 1912, and the ruins of a church he founded.
While the Staggs of Broadhaven to the west and high stunning cliffs to the east complete the scenery, it will be up to the 24 cliff divers to leave their own mark on the history of this breath-taking spot.
Watch the Red Bull Cliff Diving World Series promotional video below:
Downpatrick Head, Ballycastle, County Mayo