---
The iconic Foxford Woollen Mills is a charming visitor attraction in its own right, but one of its greatest treasures and indeed, one of the region's as a whole is the Foxford Café.
With its philosophy of "simple, seasonal food, done well", the Café at Foxford has become an attraction in its own right, with its range of fresh, seasonal and frequently organic dishes, delicious Java Republic coffee and tea, and its light, airy setting on the first floor of this beautiful old building.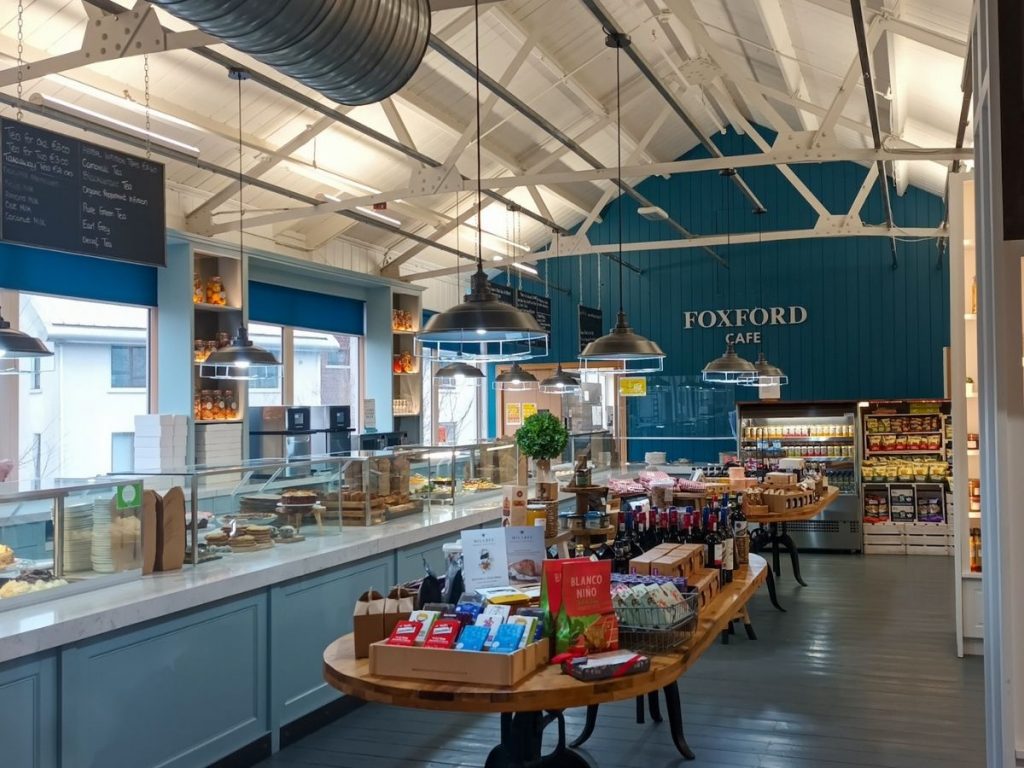 The café has recently been refurbished, and celebrated its re-launch with very special guests James Kavanagh and William Murray, creators of the Currabinny Cookbook.
Head Chef, Kathleen Lally has drawn on her extensive training at Ashford Castle and the Four Seasons Hotel to build the reputation of Café at Foxford by serving a quintessentially Irish menu, featuring the very best of Irish suppliers and quality, seasonal ingredients. Foxford endeavours to use fresh herbs, grown in the Foxford herb garden in every dish you see in the café, from their sauces and soups to cakes and breads.
As you dine, you can enjoy the selection of iconic items on display in the café, documenting the history of this building and business. Beneath your very feet, you'll hear the sound of the working looms, producing more of the luscious products Foxford is renowned for the world over.
Contact the Foxford Café
Visit: foxford.com | Call: +353 (0)94 9256104 | Email: [email protected]