---
Geraghty Charters, based in Blacksod on the Mullet Peninsula, Co. Mayo have been operational since 1993 and have a wealth of knowledge of the sea and the local area. Their skippers have a wealth of local knowledge, whether it is for finding good fishing grounds or giving insights into local history they provide an amazing passenger experience.
In the 'People & Places of North Mayo' series we meet the fabulous Josephine Geraghty of Geraghty Charters and Brú Chlann Lir B&B. She gives us a tour of the wonderful B&B and explains about the different services the boat runs throughout the week.
Services
Geraghty Charters offer a number of different trips from Blacksod Pier on the Mullet Peninsular. Explore the beautiful deserted Inishkea Islands, take a trip over to nearby Achill Island or go sea fishing for one of the many species of fish that inhabit the Atlantic Waters. Geraghty Charters now offers an Ash Scattering ceremony or Casting Ceremony at sea if you wish your loved ones ashes to be spread on Blacksod Bay.
.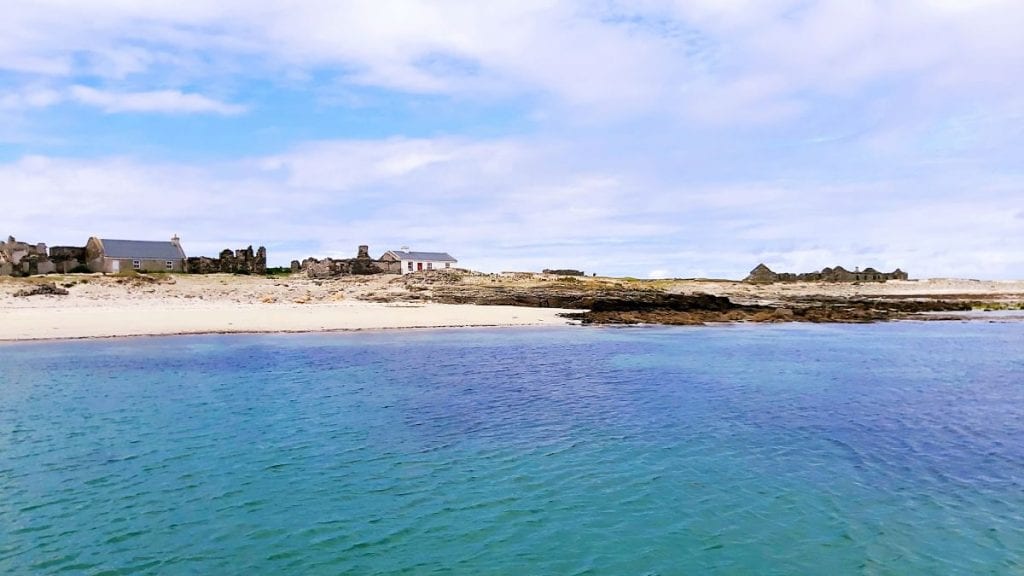 ---
Noirín Bán
Geraghty Charters offers the perfect getaway for anglers, with their charter boat the Noirín Bán. The local area boasts over forty species of fish and a huge choice of waters from sheltered creeks to Achill Head where the ocean meets craggy reefs, broken ground and sand.
Noirín Bán is a 38' (11.6m) Bullet with a 320 horse power CAT Engine that can accommodate a maximum of 12 Anglers with seating for 8 Anglers in the cabin. Maximum speed 18 knots. Noirín Bán features all safety equipment.
Watch: Dolphins playing in Blacksod Bay when Noirín Bán was on her way home from the Inishkeas.
---
Accommodation
The Geraghty family run a modern Bed and Breakfast called Brú Chlann Lir B&B. Located in Tirrane, Blacksod just 15 minutes (14.7km / 9.13 miles) from Belmullet town, Brú Chlann Lir is surrounded by the sea, with Blacksod Bay to the east and the wild Atlantic to the west.
Each bedroom at Brú Chlann Lir B&B has en-suite facilities, as well as a TV and hospitality tray. Brú Chlann Lir B&B have a range of fabulous rooms to suit your needs, all are fully equipt and decorated to the highest standard.
It's the perfect getaway for anglers.
---
Contact:
M: +35386 269 5851 / E: [email protected] / W: www.geraghtycharters.com/
Please note the departure point of tour booking. The below relates to the departure point for boat trips to the Inishkeas and from Blacksod to Achil.