---
Our Mayo North hotels and self catering accommodation providers having been working hard these past number of weeks preparing to reopen their doors for visitors, bearing in mind Covid-19 guidelines.
Each and everyone of them has worked hard to implement the recommended safety protocols to ensure that you and your family have a safe and enjoyable time in Ballina and North Mayo.
Please be aware that certain services such as spas may not be available just yet. We advise you to contact hotels and accommodation providers directly to enquire before you travel.
Ballina Manor Hotel (4*)
The Ballina Manor Hotel in the town centre are welcoming guests back to the hotel and Ridgepool Restaurant on the 29th June. They have a fogging machine in place for deep cleans to guarantee your safety and you can rest assured you will be warmly welcomed and well looked after.
The Ridgepool Restaurant's head chef Ciarán is working on a tasty new menu and there's a full restaurant refurbishment on the way too!
---
Belleek Castle, Ballina (4*)
Belleek Castle, located in stunning Belleek Woods will reopen Friday, 3rd July. The castle will not be open to the public (Marshall Doran Collection) immediately and will be residents only for the immediate future. Please call the Castle on (096) 22400 before planning a visit.
Jack Fenn's Courtyard Café & Bistro located within the Castle grounds has re-opened with some tasty new dishes They will be serving outdoor drinks from their pop-up bar in the stables and also providing lots of entertainment in the courtyard. There is plenty of indoor & outdoor seating for everyone to relax, wine & dine during the summer months.
Jack Fenn's Courtyard Bistro is open daily from 11am to 9pm, 7 days a week.
---
Twin Trees Hotel & Leisure Club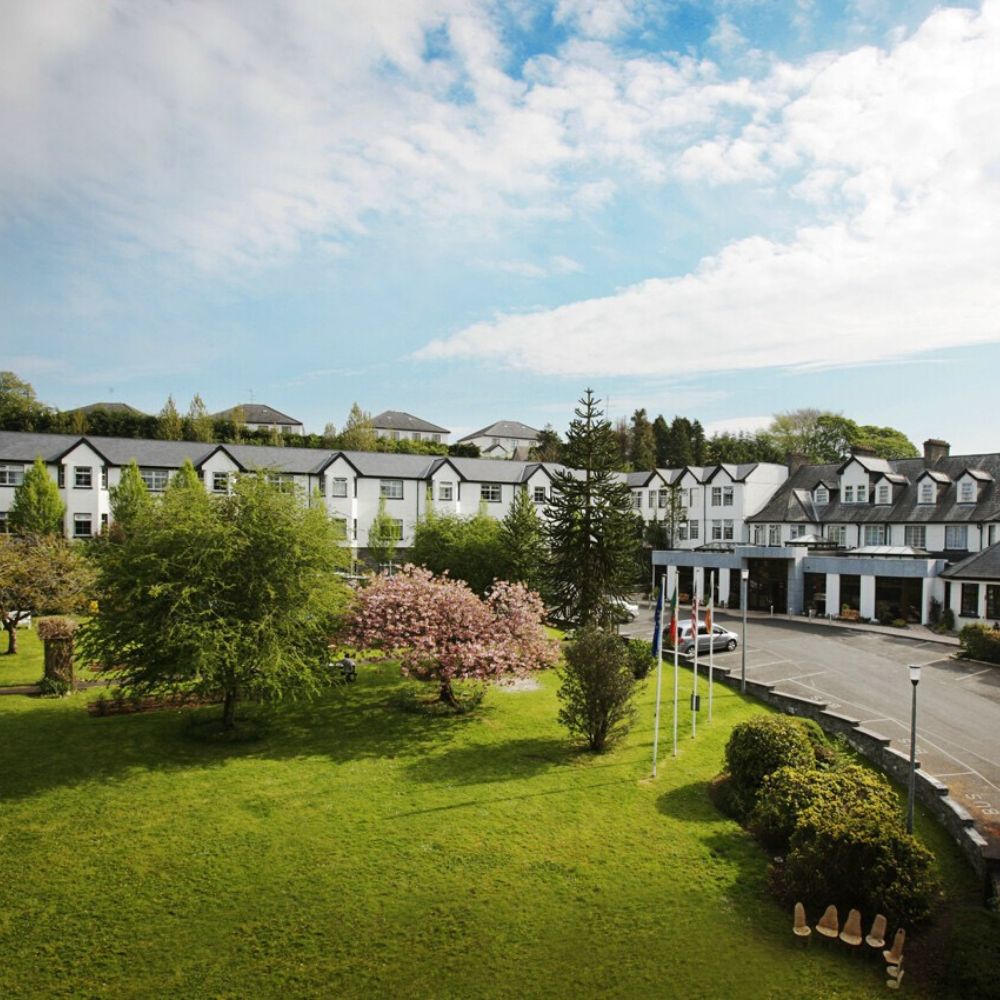 The Twin Trees Hotel & Leisure Hotel Club will reopen on Thursday, 9th July and Rachael and David look forward to welcoming you to Ballina. Located just across from the beautiful Brusna Falls, it's just a 10- minute walk to the town centre. Check out the family break offers on their website.
The Twin Trees Leisure Club will remain closed for now.
---
Great National Hotel, Ballina (4*)
The Great National Hotel Ballina is re-opening on Friday, July 3rd at 1pm and looks forward to welcoming you back. The perfect location for a family break, you'll find lots of offers on their website.
Éidín Spa will re-open on July 20th.
---
Ice House (4*), The Quay, Ballina
The beautiful Ice House is over the moon to reopen its doors on Monday June 29th 2020. The perfect place for a stress-free couples' retreat with great food and fantastic facilities.
Much to the delight of those in need of some pampering, Chill Spa will re-open its doors on 20th July. The sauna and steam room will however remain closed for now in line with current guidelines. See their safety measures here.
---
Mount Falcon Estate, Ballina (4*)
Mount Falcon Estate Hotel & Family self-catering Lodges are opening on Friday 3rd July 2020 with an amazing new offering this summer.
An open air tent on the lawn, award winning live music lineup, BBQ's and so much more. You can enjoy lots of activities like falconry, cycling, fishing, golf and clay pigeon shooting on site.
---
Ocean Sands Hotel, Enniscrone

The beach Ocean Sands Hotel Enniscrone is reopening on Monday 29th June 2020. Their restaurant service will resume from 12:30pm daily. The Ocean Sands overlooks beautiful Enniscrone beach, and there are also self-catering apartments available.
---
Enniscoe House, Crossmolina
The Georgian manor Enniscoe House will reopen its doors on Friday, 10th July. This Blue Book property is not a traditional hotel experience, but rather a home stay. Their beautiful garden is blooming awaiting eager green fingered enthusiasts and their organic vegetables are ready to be enjoyed.
Alongside the house is the North Mayo Heritage Centre, and the newly opened Kaffa Coffee Café.
---
Downhill Inn (3*), Ballina
The Downhill Inn will re-open on Wednesday, 22nd July with all safety protocol in place. Located just off the N59 on the Sligo Road, this comfortable hotel is within walking distance of Ballina Town Centre and the Quay.
---
Belleek Park Caravan & Camping, Ballina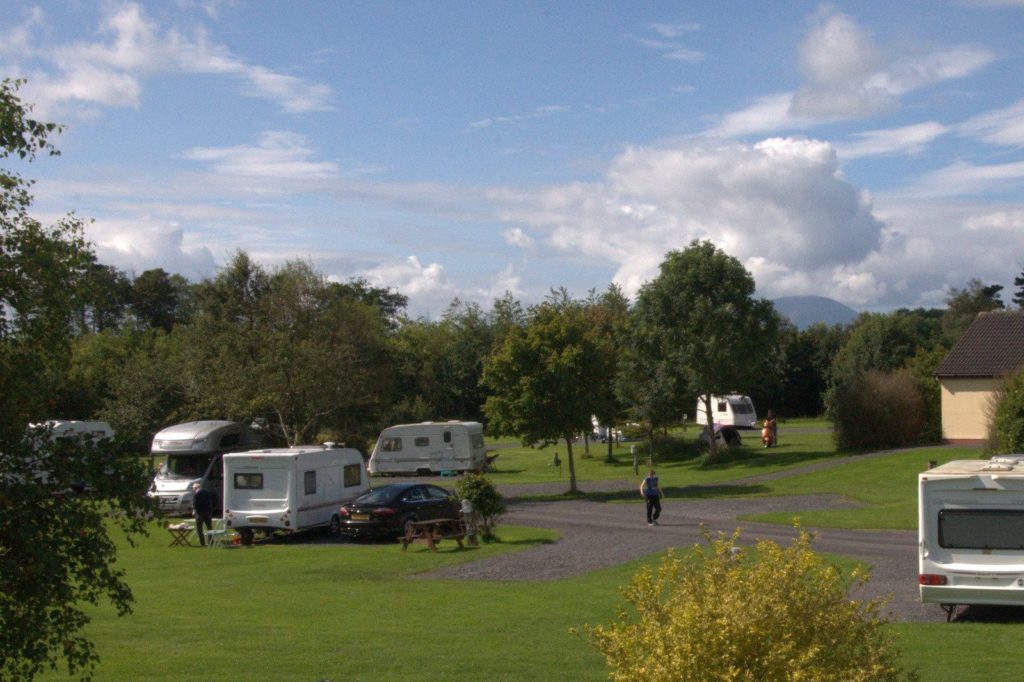 Get your caravans and tents ready! Belleek Park Caravan and Camping are reopening on Monday 29th June 2020. Bookings will be subject to weekly lets only for caravans or family tents and three nights minimum for motor- homes.
Reservations are necessary by phone (096) 71533 in advance.
---
The Old Deanery Holiday Cottages, Killala
The Old Deanery Holiday Cottages in Killala re-opened on Monday, 29th June. There are some vacancies for July and August. Check out their website or email killalacottages@gmail.com and they'll do their best to accommodate you.
---
Diamond Coast Hotel, Enniscrone
The Diamond Coast Hotel Enniscrone will re-open on Monday 29th June 2020.
Their family rooms are filling fast for July and August and there is limited availability but don't worry they have some great offers for the beginning of July.
3 nights for a family of 4 starting from €375 for 6th – 9th of July
Book your summer break today.
---
A full list of accommodation, including B&B and self-catering accommodation is available on our accommodation page.