---
St. Muredach's Cathedral Ballina is the cathedral church of the Roman Catholic Diocese of Killala. The Diocese of Killala encompasses North Mayo and West Sligo. St. Muredach's is also the parish church of the parish of Kilmoremoy.
Work on the Cathedral began in 1827 under the direction of Reverend Dr. John MacHale (1791-1881), Coadjutor Bishop of Killala. Did you know Reverend MacHale is the ONLY Bishop of the Diocese of Killala to have been appointed Archbishop of Tuam (Archdiocese of the west of Ireland).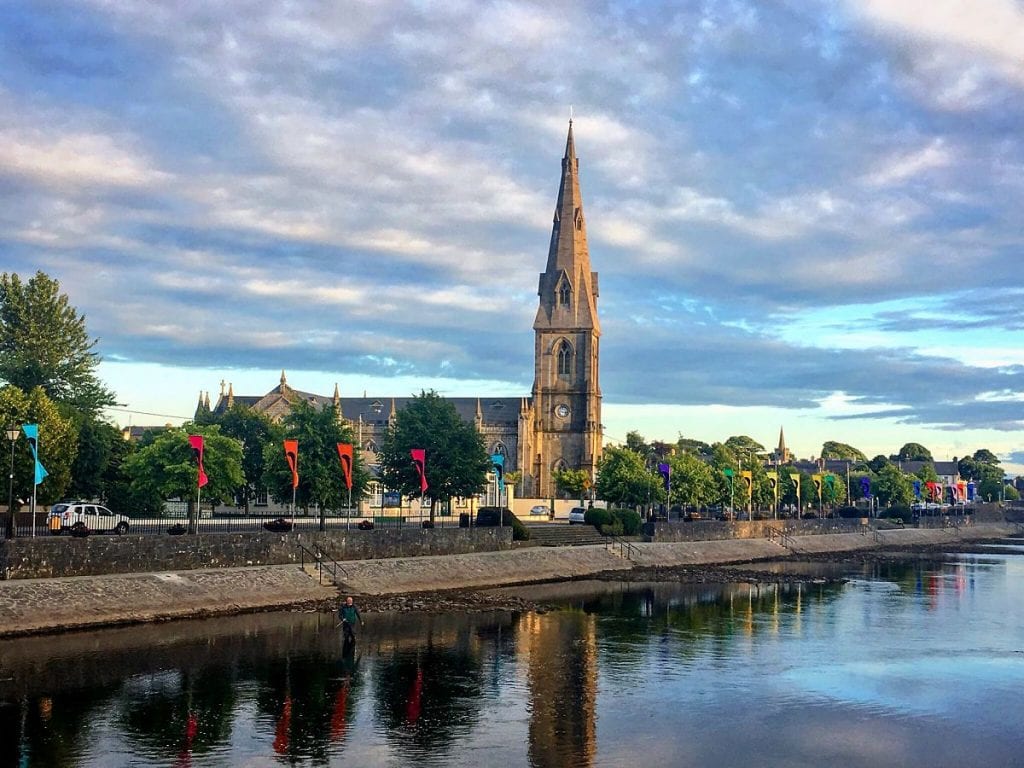 The architect of the cathedral was Dominick Madden of County Galway. Madden was also the architect of St. Jarlath's Cathedral, Tuam and St. Peter & Paul's Pro-Cathedral, Ennis.
The stone was sourced from local quarries. The roof was erected just before the Great Famine (1845 – 1851) when the construction was halted. The spire was erected in 1855. The cathedral was completed in 1875 and dedicated to St. Muredach the first bishop of Killala.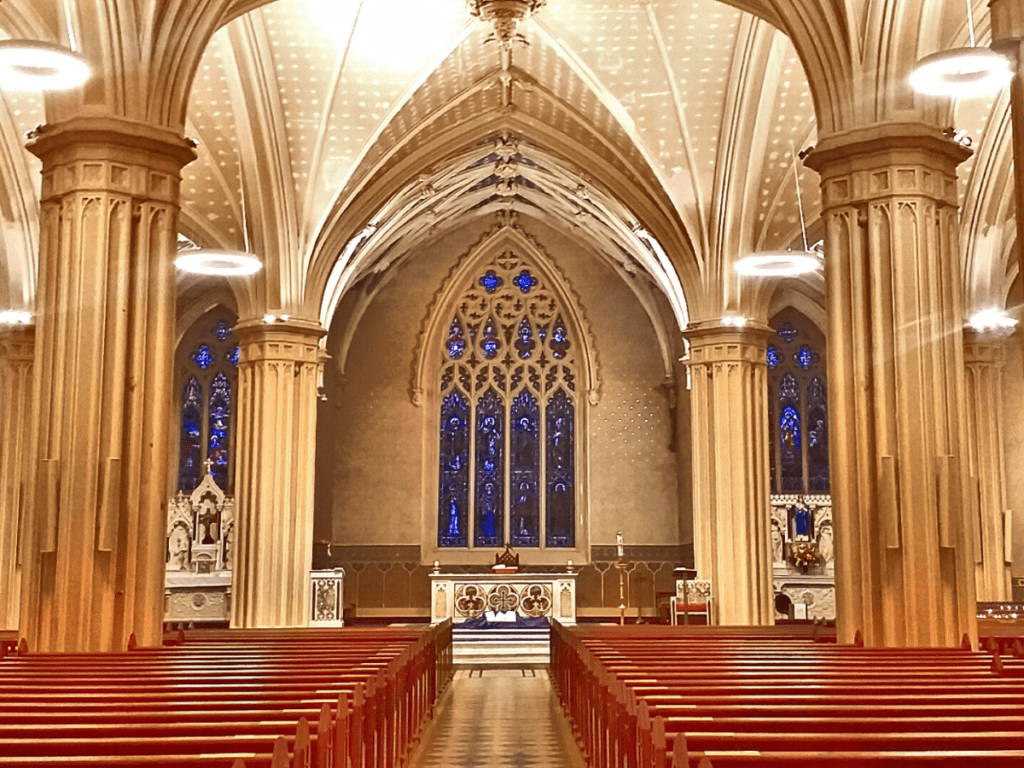 Who was Saint Muredach?
Muiredach of Killala was the founding Bishop of Killala who was said to have been appointed as head of the church of Killala by Saint Patrick in the 6th Century. The feast of St. Muiredach is celebrated on August 12th. Did you know: A replica of St. Muredach's High Cross can be viewed in Ulster Museum.
In early Christian Ireland prior to the establishment of parishes and dioceses, monasteries were dotted across the Irish landscapes, many of their ruins can be seen today including the ruins Augustinian Abbey which is located adjacent to St. Muredach's Cathedral. You can learn more about the Abbey's of North Mayo here.
The Synod of Ráth Breasail (Rathbreasail, County Laois) took place in 1111 AD and established twenty four dioceses on the island of Ireland. The boundaries of the dioceses have remained mostly unchanged since the synod. The Episcopal See of the Diocese of Killala was located in Killala until the Reformation when the Bishop moved to Ballina.
Contact St Muredach's Cathedral Ballina
Visit: ballinaparish.org | Email: [email protected] | Call: +353 (0)96 70555