---
The Bangor Trail is a 39km waymarked walking trail starting in Newport and finishing in Bangor Erris, Co. Mayo.
Sometimes described as "the loneliest place in Ireland", due to the isolated nature of the route, this challenging 39km trail takes you through all types of terrain – country roads, bog tracks, open countryside, across rivers – all of which enable walkers to experience a solitude no longer available elsewhere in Ireland. You won't see a house along the route, and you may not even meet another soul along the route!
The Bangor Trail follows an old drover path (a path for moving livestock) which may date from the Iron age, and along the route, you'll see evidence of evidence of previous human habitation, including pre-Famine ruins. The route is low enough to avoid climbing (the highest point is 230 metres) but not so low as to bring walkers right into the wet Owenduff bog.
While the first part of the route from Newport is mostly on-road, the really challenging part of the route starts from the Brogan Carroll bothy at Letterkeen, which is a hiker's shelter in the Wild Nephin Ballycroy National Park. The remainder of the route – approximately 24km – to Bangor Erris is just about as wild and as isolated as you can get, apart from the wildlife – you might spot Irish hares, deer, frogs or grouse on your way.
Photograph David Flanagan http://threerockbooks.com/
This is not a walk for beginners – you really need to have a good level of fitness and have experience of trails over similar terrain. Preferably, you should do this with another person and be prepared for a long day – the hike can take up to 12 hours. If you are only planning on doing this walk one way, you will need to arrange for transport to pick you up from your finishing location. If you are planning on doing the return leg, you will need to split the journey over two days, so bring camping gear or arrange accommodation.
Items you will require for the trip include:
Food and water (at least 2 litres)
Excellent waterproof boots
Waterproof jacket and trousers
Spare warm clothing
Map (OS Sheets 23 & 31)
A compass
Head torch
Mobile phone (but don't expect to have much signal!) and mobile charger
Inform someone where you are going. before you leave, and remember that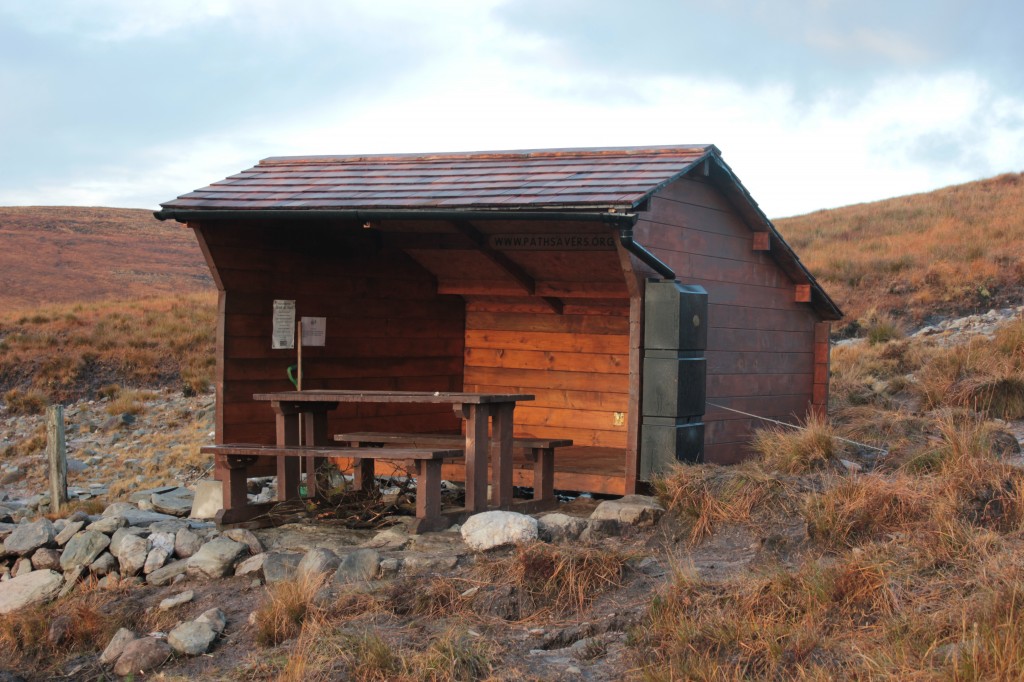 Photograph David Flanagan http://threerockbooks.com/
The Nephin Begers – guided walks on the Bangor Trail
Local hillwalking group The Nephin Begers run an annual guided Bangor Trail walk – contact them here on Facebook.
The Letterkeen Loop – an easier alternative!
If you are looking to explore this area but the Bangor Trail seems to much of a daunting task, the Letterkeen Loop Walk offers a great alternative. This walk combines a portion of the Bangor Trail and the Western Way and a trail that joins both these routes through what is known locally as "The Sheep Pass".
The 12km walk was officially opened in July 2000. Its development was a natural progression as the region had already two waymarked trails, namely the Bangor Trail and the Western Way passing though The Nephin Beg Mountain range.
The walk starts at Letterkeen Woods, which is one of the largest forest blocks in the country and is situated northwest of Clew Bay in the Nephin Beg Mountain Range.
Photograph David Flanagan http://threerockbooks.com/
If you are not an experienced hiker we would strongly recommend using a walking guide for your journey. Terra Firma does bespoke tours with qualified guides that can be tailored to best suit you and your group.
We also strongly recommend that all walkers respect this incredible natural amenity and adhere to Leave No Trace principles.