---
Located on the banks of the River Moy, the Connacht Distillery story starts on the Northwest coast of Ireland, in the wild, rugged, Atlantic landscape of Co. Mayo in the proud province of Connacht.
Founded by Master Distiller Robert Cassell and a transatlantic team that saw the potential in Irish whiskey. The derelict old Duffy's Bakery site in Ballina was painstakingly renovated. Whiskey production commenced in this totally self-contained facility in 2016.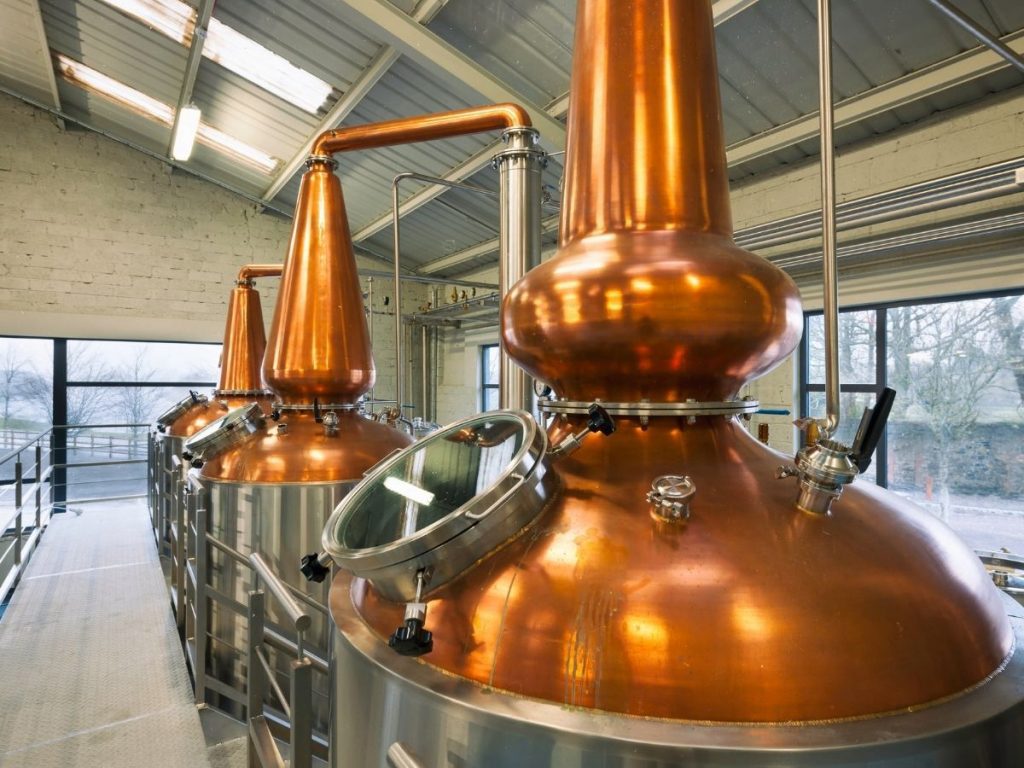 The distillery team shares a vision of bringing modern techniques to an old tradition of craft distilling and creating outstanding spirits for discerning drinkers. They are committed to using the greatness of the Irish pot still distilling method, in the three custom-built pot stills. Their aim is to create unique whiskeys, gin and poitín, more full of flavour and character. The stills are made to certain specifications in Victoria, British Columbia. Their dimensions, particularly their necks and heads, are different to others used in Ireland, ensuring the uniqueness of the whiskey.
The distillery is well known for its Spirit of the Atlantic whiskey. In its first year the Batch 1 spirit won a prestigious double-gold medal at the 2022 San Francisco World Spirits Competition.
The distillery also productes its own whiskey blends, gin, and poitin – spirits created for discerning drinkers who are looking for that little bit more from what they drink.
The People and Places of North Mayo video series took a trip to the Connacht Distillery and met up with a couple of members of the team. Meet Milo Molloy, as he explains what makes their award winning whiskey so unique, and Danika Dempsey tour guide and the host of the distillery's Cocktails & Vinyl night.
---
Connacht Distillery Tours
The Connacht Distillery visitor experience will bring you on an intimate tour, discovering from grain to glass how their triple distilled craft pot still whiskey is so smooth and golden in colour.
Firstly, you will explore the rest of the family, including their gin, poitín and vodka, each with its own unique story. Secondly, quench your thirst and explore their portfolio with a guided personalised tasting session. Finally, discover the distillery shop where you can purchase Connacht Distillery and local souvenirs.
---
Take a tour of the Connacht Distillery
Connacht Whiskey Distillery tour times are subject to change. Please see their website for further details and to book a tour.
Call: +353 (096) 74902
Visit: www.connachtwhiskey.com
Email: [email protected]