---
Happy Mayo Day, May 1st from everyone in in Mayo North Tourism! The ever growing day of festivities celebrating all that is great about our marvellous county, that we call home, dear old County Mayo is now in its seventh year.
For the second year in a row Mayo Day celebrations will be celebrated in a virtual capacity. We Mayo folk are are famous across the country and the globe for our resilience therefore the celebrations are going ahead!
The theme for this year's Mayo Day is 'People and Place' One of the many things that makes County Mayo special is its people. Our people and those of Mayo ancestry in particular have travelled to the four corners of the world and some have gone on to be well known to us all. Here are some significant people of North Mayo descent:
---
Joe Biden, President of the United States
A son of Ballina, the 46th president of the United States of America Joe Biden's great-great-great grandfather Edward Blewitt (1795-1872) and his family departed from Garden Street, Ballina during the Great Irish Famine (1845 – 1851) to the land of opportunity, the United States of America.
In 2016 then US Vice President Biden paid a visit to dear old Ballina to trace his ancestry and reconnect with his Blewitt cousins of Knockmore!
You can view a mural to the 46th US president in the Market Square Ballina
---
Jane Lynch, Actor and Comedian
EMMY award winning actor and comedian Jane Lynch's grandparents William Lynch and Mary Lynskey hailed from Swinford, County Mayo.
Lynch is best known for starring as cheerleading coach and bully Sue Sylvester in musical comedy-drama Glee.
---
Sophie, Countess of Wessex
It might be surprising for many to learn that a senior member of the British royal family has North Mayo ancestry.
HRH Sophie, Countess of Wessex the wife of Britain's Prince Edward, has ancestral connections to Rossport in the barony of Erris. Sophie's great grandmother Anna Marie Wallace Bournes (1861 -1933) was born at Rossport House.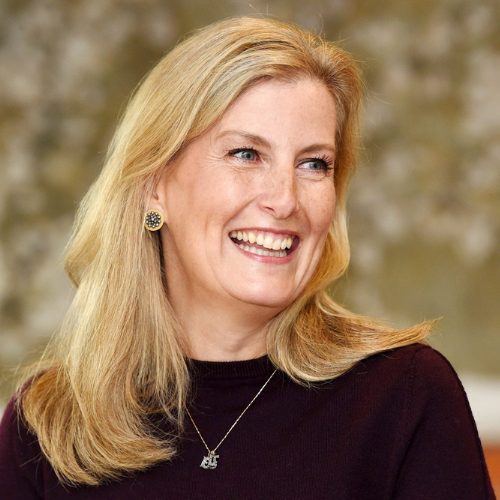 ---
Lee Mack, Comedian
Comedian Lee Mack who is best known as a team captain on BBC's 'Would I Lie To You?' is a son of Ballina. Back in 2018 Mack took part in BBC's 'Who Do You Think You Are?'
On Mack's episode the comedian learnt his great-great grandparents were Thomas and Mary Farrell of Ballina.
Lee's great-great grandparents house (1911 Census) no longer stands, but it was where the pub "The Snug" is now. During Lee's time in Ballina he met with Professor Diarmaid Ferriter who showed the British comedian various court records showing that Thomas Farrell had been fined in 1892, 1905, 1913, and 1915 for running a síbín (shebeen) in his home!
---
Shay Healy, Broadcaster and Songwriter
The late songwriter, broadcaster and journalist Shay Healy (1943 – 2021) was proud of his North Mayo blood. Shay's father Séamus Healy hailed from the village of Glencalry near Belderrig.
Shay presented 'Nighhawks' in the late '80s and early '90s and wrote the Eurovision classic "Whats Another Year" which was performed by Johnny Logan who went on to win the the Song Contest in 1980.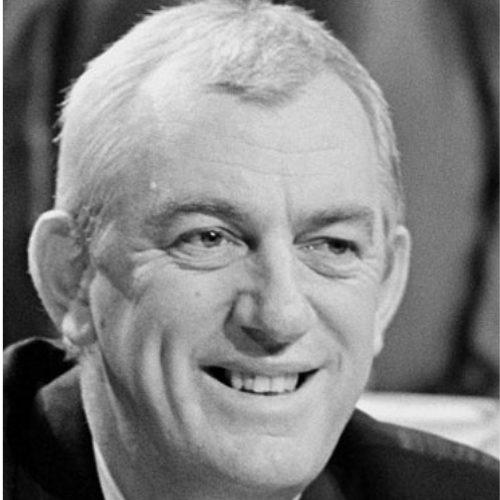 ---
William O'Dwyer, 100th Mayor of New York City
William O'Dwyer (1890 – 1964) was born in the village of Bohola near Swinford. O'Dwyer emigrated to the United States in 1910 working as a laborer, a NYC police officer before studying law at night time at Fordham University Law School afterwards entering politics.
William O'Dwyer was 100th person elected Mayor of New York City.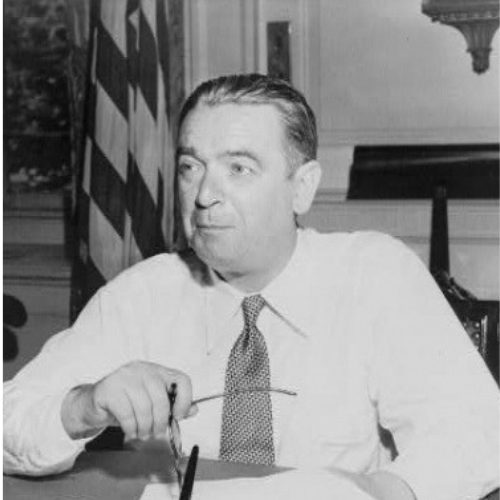 ---
So whether if you're from County Mayo, or your blood is green and red or you're just in love with our county, we hope you have a splendid #MayoDay and hope to welcome you to North Mayo as part of #HomeToMayo for 2022.