---
Blacksod Lighthouse at the southern tip of the Mullet Peninsula in Co. Mayo has shone bright over Blacksod Point for over 150 years.
Constructed in 1864 and built of of locally sourced granite clocks, its unusual square design makes it stand out. The lighthouse is famous for the role of its lighthouse keepers in World War II, when Ireland had been supplying weather reports to Britain. The D-Day landings at Normandy had been meticulously planned and scheduled to commence on June 5, 1944, to liberate Europe from Nazi Germany's control.
A weather report from Maureen Sweeney predicted a bad weather front, which caused General Dwight D Eisenhower to delay the D-Day landings until June 6. Had they proceeded on the original date, it is likely the event would have been a disaster, due to the challenges the inclement conditions would have caused the aircraft involved.
Over time, the lighthouse function has become automated. However, in the late 90s, the lighthouse building was renovated and restored by Irish Lights. This is to cater for visiting technical staff who serviced the equipment.
The lighthouse, which used to be a family home, opened in July 2021 to the public as a visitor centre. It offers guided tours which bring alive lighthouse life as it was for the lighthouse keepers and their families. This is a rare opportunity to visit a working lighthouse overlooking a working pier.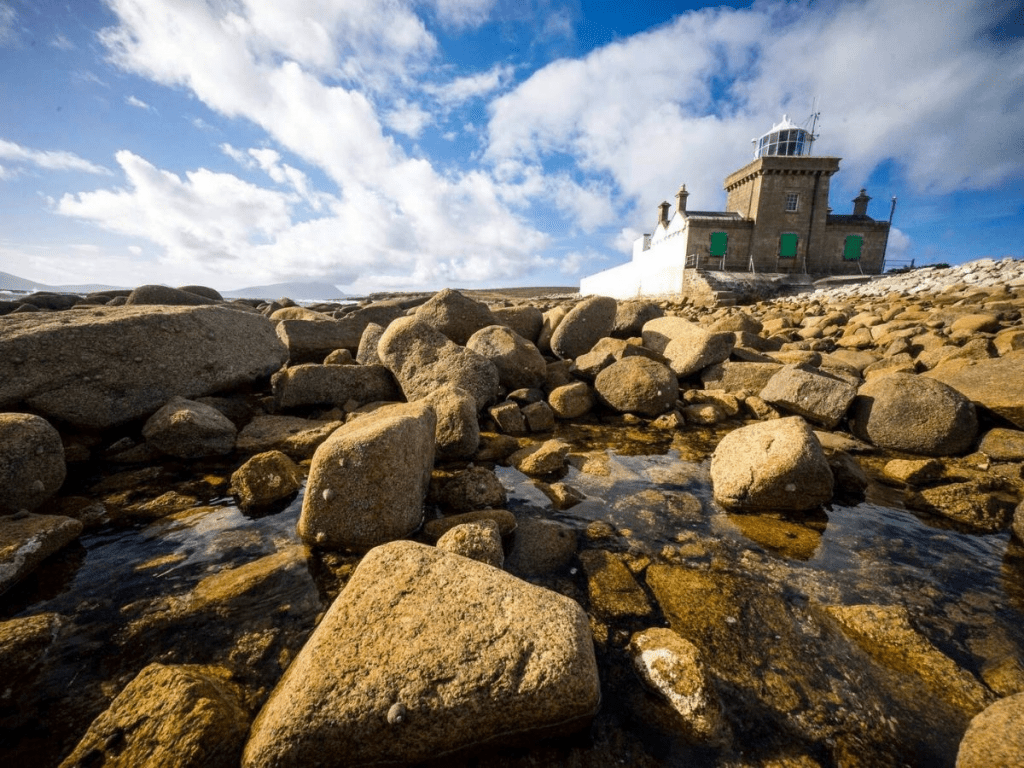 Book a guided tour of Blacksod Lighthouse
Opening hours vary month by month. Visit www.visitblacksodlighthouse.ie or follow Blacksod Lighthouse on Facebook for updates.
Book online here or email for more information.