---
Here at Mayo North Tourism we know lots of you are busy planning staycations and day trips and we are thrilled to welcome you to our beautiful part of the world.
Holidaying in Ireland can be so rewarding, and if you're looking to get off the beaten track, we have lots of suggestions for you.
To help you pack, we've put a list of our Top Ten Travel Essentials for an Irish break together; so we can make your trip to the stunning North Mayo all it can be and more. This list while a little unconventional, we feel is full of essentials and will enhance your travels in a way that will have you returning to North Mayo again and again!
So what does the traveller of today need to explore and discover North Mayo?
---
1. A pair of binoculars
Our coastline is one of our greatest assets, and at any given time you've a good chance of spotting pods of playful dolphins, basking sharks, or even the occasional whale! So you can see near and far, you'll need the binoculars with you! Take in the amazing Céide Coast from every angle, spot a salmon on the River Moy or watch the surfers on Enniscrone Beach.
Top tip: Bring your binoculars to Downpatrick Head to get a closer look at the nesting birds on the sea stack and the cliffs, and to see the Stags of Broadhaven in the distance.
---
2. The gift of the gab
No matter where you go, your travel guide probably won't know it all, and if you're from Ireland holidaying in Ireland you're unlikely to have a guide, so the next best thing is to chat to the locals – the real travel experts!
When you go to buy the newspaper or pay for the petrol, have a chat with the cashiers and ask them to recommend their favourite spots locally. When you're eating out, chat with the waiter or if you're having a pint of the black stuff, gossip with the bartender. These are the people who'll tell you where to find the real hidden gems that aren't in any tourist guidebook or map!
---
3. A head for narrow or winding roads – and Google Maps!
There's no denying that while our roads are generally in decent nick, some of them are authentic Irish roads in places! But the best treasures are to be found down the narrowest or less travelled roads and this really adds to the unique experience of North Mayo. You'll find this in particular on the quieter coastal roads between Ballina and Belmullet, but boy, will the views be worth it.
Just be sure that you've input your route to Google Maps, and that your reversing skills are tip top, and be aware of the occasional sheep!
---
4. The right clothes
There's no point pretending otherwise – it rains here, probably more than most parts of Ireland. That's no excuse to not get out and explore and our mantra here is "there is no such thing as bad weather, only bad clothes". Make sure you pack good waterproof gear, including trousers, and raincoats and wellies for the little ones or indeed yourself. Layer up, ans the temperature can vary. A warm pair of socks is always handy! Don't forget hats and make sure you pack some cosy clothes. Bringing a change of clothes on a road trip isn't a bad idea either, just in case.
And enjoying our beaches isn't weather dependent – a good wetsuit will mean you and the little ones can still spend hours in the sea come rain or shine. That doesn't mean you shouldn't pack sunscreen, there's a good chance you'll need that too, and probably on the same day!
---
5. Time
Despite the perception that Ireland is a tiny place, you really will not get around North Mayo in a day or even a week, and why would you? Holidays are for slowing down the pace, so we don't recommend racing around trying to tick things off a list – rather, embrace the wide open spaces, walk, breathe and relax.
North Mayo is the type of place you'll want to return to again and again to get under the skin of it and find its treasures. Each trip will bring to light new areas to discover, new adventures to be had and new and old friends to meet and memories to make.
So if you're only here for a couple of days, don't pack your itinerary too tight – give yourself time to linger, to breathe, take in the views, reconnect with each other, and to divert off course if needed.
If you are looking for some inspiration however, here's just 10 great things you can do while you're here!
---
6. The camera
While we all have our phones now and a guarantee that you can take a picture anywhere any time, if you're enthusiastic about photography, landscape in particular, you will find heaps of opportunities around every corner. So don't forget to pack the camera along to ensure you capture North Mayo at its greatest, and bring memory cards too.
An underwater camera is worth including if you have one – Kilcummin, near Lacken offers fantastic snorkelling. This area is a drone photographer's dream too, with so many breathtaking coastal views.
Here are our top 10 most instagrammable spots, but we guarantee you'll find your own! Don't forget to bring spare batteries and your chargers.
---
7. Swimming gear
With so many beautiful beaches to be explored all around North Mayo, you never know when the urge might take you to go for a dip. There's never any harm of having your gear close by, and don't forget to pack a towel! While the Wild Atlantic can pack a chilly punch in the shoulder season, a good wetsuit will see you right, and in summer, there's little as invigorating as throwing yourself head first into an Atlantic Wave.
For safe swimming, we'd recommend Ross Strand, near Killala, Portacloy, and Enniscrone, which is just across the border in West Sligo, but always be careful in the water no matter where you go.
---
8. A refillable water bottle, a Keep Cup and a Leave No Trace mindset
North Mayo is beautifully unspoilt, and a great place to get off the beaten track. We kindly ask our visitors to help us keep it clean. Enjoy picnics at our beautiful views and but please, take your rubbish with you. No-one should ever know you were here! A great way of cutting down on waste is to get yourself a reusable coffee cup or refillable water bottle and many of our coffee stops and cafés offer a discount when you use your own cup.
Here's our guide on how we can all be more responsible tourists
---
9. Some cash
While most places embrace card technology, not everyone has facilities and some of the smaller villages might not have ATMs. It's no harm to have a few Euro on hand in cash just for emergencies, for parking meters and for tips in cafés and restaurants, which are always appreciated.
---
10. Snacks and a sense of adventure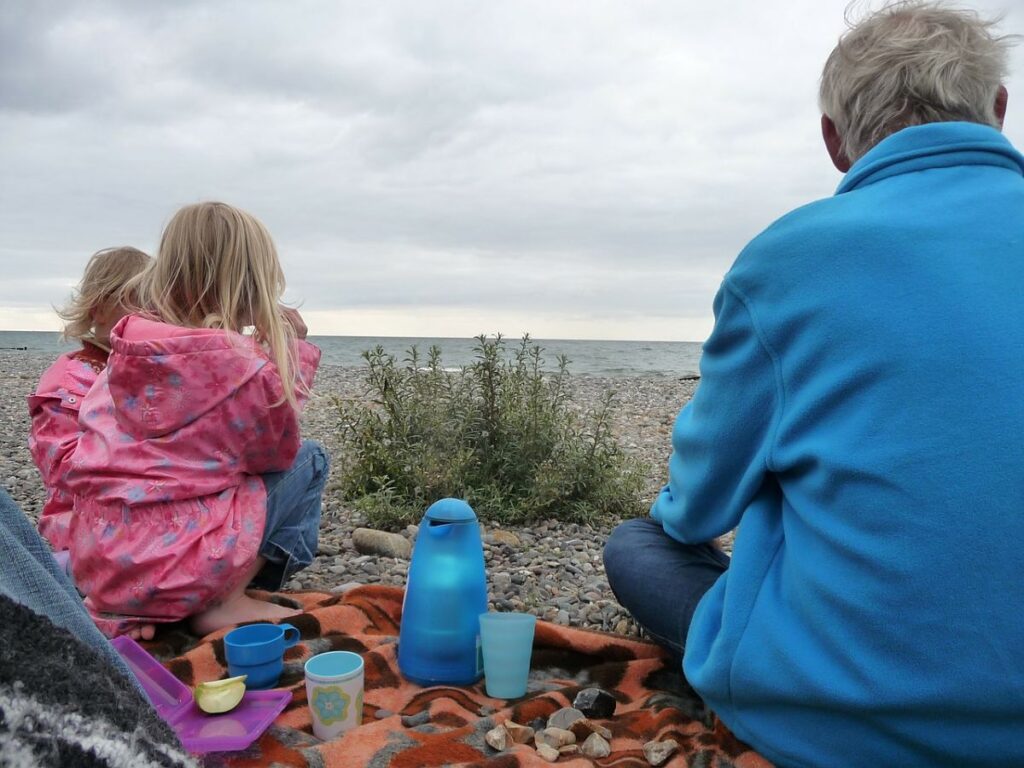 Some parts of North Mayo are quite remote, so it's no harm to pack a goodie bag to take along with you. Most local cafés will pack you up a picnic or takeaway lunch if you ask, or pop into one of the many delis along the way and stock up on salads and snacks just in case you find yourself feeling peckish while out and about with no shops nearby.
North Mayo is the perfect place for walking and hiking adventures, with over 40 marked routes available for all abilities. Find a guidebook and some walking inspiration and here!
We hope you enjoy your stay in North Mayo and be sure to let us know on our Facebook page or Instagram account what you liked most!#